Introducing Server Manager 2023: The Ultimate Solution for Data Normalization, Compliance and Security
March 29th, 2023
We are thrilled to announce the release of the most advanced and versatile tool for managing and optimizing your IT infrastructure, Server Manager 2023. This cutting-edge solution comes equipped with a range of innovative features that address the critical needs of modern businesses, including DATA NORMALIZATION, COMPLIANCE AND AUDITING, SECURITY, and APPLICATION DEPLOYMENT.
DATA NORMALIZATION: Server Manager 2023 introduces fully customizable data normalization for any log, entry, or value. Corner Bowl empowers its customers to easily define log entry schemas, including data types, lengths, and indexes. The software optimizes SQL statements for maximum performance in big data environments and offers fully user-customizable charting for any value or group, exposing trends and enabling network administrators to address issues before users experience any problems.
COMPLIANCE AND AUDITING: Server Manager 2023 streamlines compliance reporting, auditing, approval, and rejection workflows, establishing Corner Bowl as the go-to software tool for both compliance and auditing processes.
SECURITY: Boasting fully customizable role-based permissions for system administration, monitoring, interrogation, and compliance auditing, Server Manager 2023 allows network administrators to provide the appropriate level of access to each of their users, ensuring a secure and efficient IT environment.
APPLICATION DEPLOYMENT: Simplifying application deployment has never been easier. Server Manager 2023 enables users to remotely distribute software through its powerful Agent, streamlining deployment and minimizing the need for manual intervention.
Founder Michael Janulaitis said, "Server Manager 2023 enables its users to data mine, extract, and group log entry variable values, such as successful audit login events from Windows Servers, Linux Servers, and switches, then graphically visualize results enabling managers to identify trends over time so they can make informed business decisions."
Don't miss out on the opportunity to revolutionize your IT infrastructure with Server Manager 2023. For more information or to request a demo, visit our website at www.CornerBowlSoftware.com or contact us at 801-910-4256 or info@cornerbowlsoftware.com.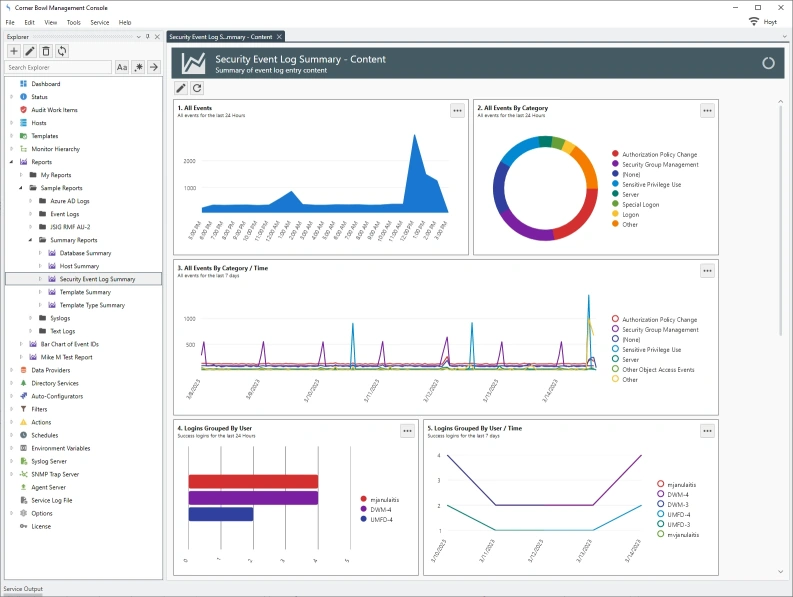 Group and chart any log entry value.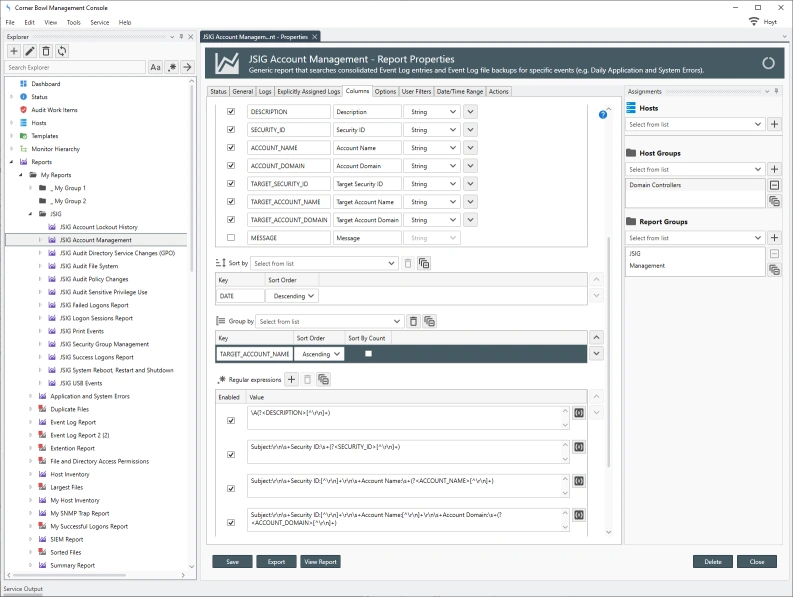 Extracting and data normalizing Account Management Security Event Log entries.
About Corner Bowl Software
Corner Bowl Software is a leading provider of IT management solutions since 2003, dedicated to helping businesses optimize their infrastructure, ensure compliance, and enhance security. Our innovative products and services have been trusted by thousands of organizations worldwide to streamline operations and drive growth.