Top 10 IT Management Software | Corner Bowl
May 6th, 2021
Kamas UT: Corner Bowl Software Corporation announced today it was named a Top 10 FrontRunner for IT Management Software by Software Advice. FrontRunners is designed to help small businesses evaluate which software products may be right for them.
Founder, Michael Janulaitis said, We have been working very hard over the last 20 years to help our customers meet their server monitoring and compliance requirements and both our software reviews on Software Advice and our testimonials showcase these efforts.
FrontRunners is published on Software Advice, the leading online service for businesses navigating the software selection process. FrontRunners evaluates verified end-user reviews and product data, positioning the top scoring products based on Usability and Customer Satisfaction ratings for small businesses.
FrontRunners for IT Management Software is available at Software Advice.
Corner Bowl Software Corporation a Utah USA based company that has been providing server monitoring, centralized log management, and compliance software to IT professionals since the early 2000's. Corner Bowl Software also offers cloud-based 24/7/365 server monitoring, professional services, remote session support, quick customer driven feature turnaround, and a self-service portal to manage licenses and Air-Gapped servers.
FrontRunners constitute the subjective opinions of individual end-user reviews, ratings, and data applied against a documented methodology; they neither represent the views of, nor constitute an endorsement by, Software Advice or its affiliates.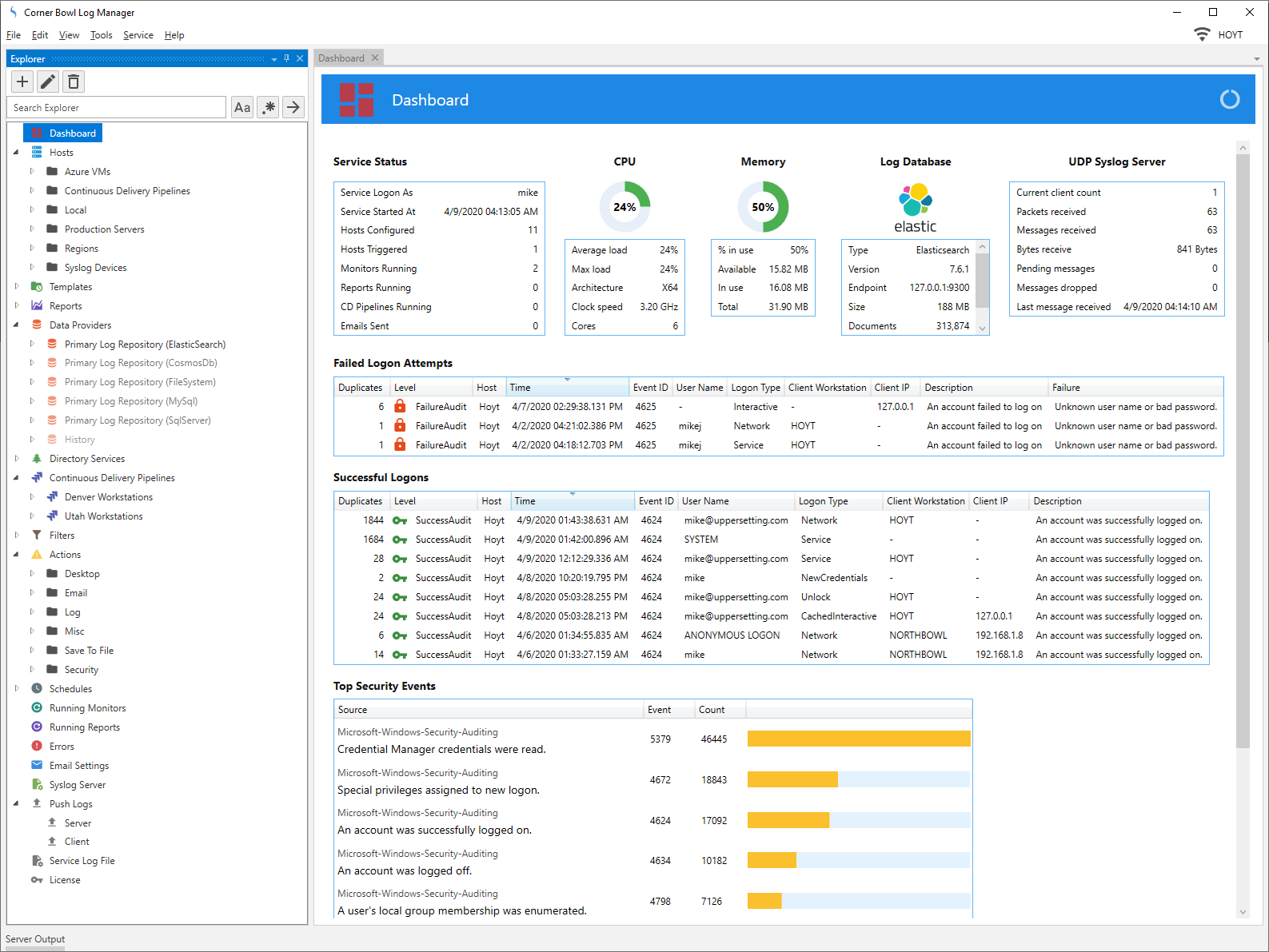 Michael Janulaitis
Founder
Corner Bowl Software
www.CornerBowlSoftware.com
Email: info@CornerBowlSoftware.com
Phone: 801-910-4256