Corner Bowl Ransomware Monitor 2022
Enterprise Ransomware Monitoring Software Tool for IT Professionals
a sub-component of Server Manager
Start your Free Ransomware Monitoring Trial with Support Now
Easy, lets me know about problems before they get worse. I have used this software for many years . Basically, I get a consolidated report every morning with event log errors and warnings from all my servers. I filter out informational events and many of the "noise" events that are inconsequential. I get a separate report of login anomalies. Very helpful to keep a close eye on the pulse of the server environment. Anytime I have had to contact Cornerbowl they were prompt and able to assist.
Timothy Hooks
Director of IT
Isaac Wiles
July 30, 2020
What is Corner Bowl Ransomware Monitor?
Continuously monitor operating system, application and mission critical data directories and files for user access, file modification, attribute modification and permission modification on both Windows Servers, Linux/Unix and other hardware devices.
How does Corner Bowl's Ransomware Monitoring work?
Baseline
File Scanning
Corner Bowl Software's File Integrity Monitor scans directories using Windows Shares, SFTP/SSH and FTP/S to create file access, file attribute and file content baselines then continually re-scans to let you know when a file is accessed, modified or deleted. Supports Windows, Linux/Unix and other hardware devices.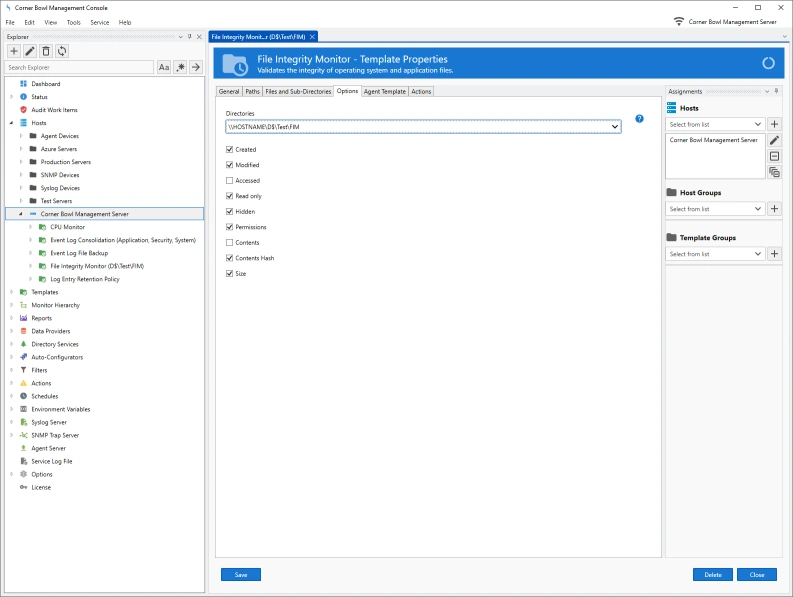 Real-Time
Object Access Auditing
Configure Object Access Auditing on your Windows Servers to create real-time monitors. Once configured assign our pre-installed File System Auditing Monitor to send email notifications. Take it a step further and forward the IP address the attack originated from to a Powershell script that updates your firewall rules to block the attacker's IP address in real-time.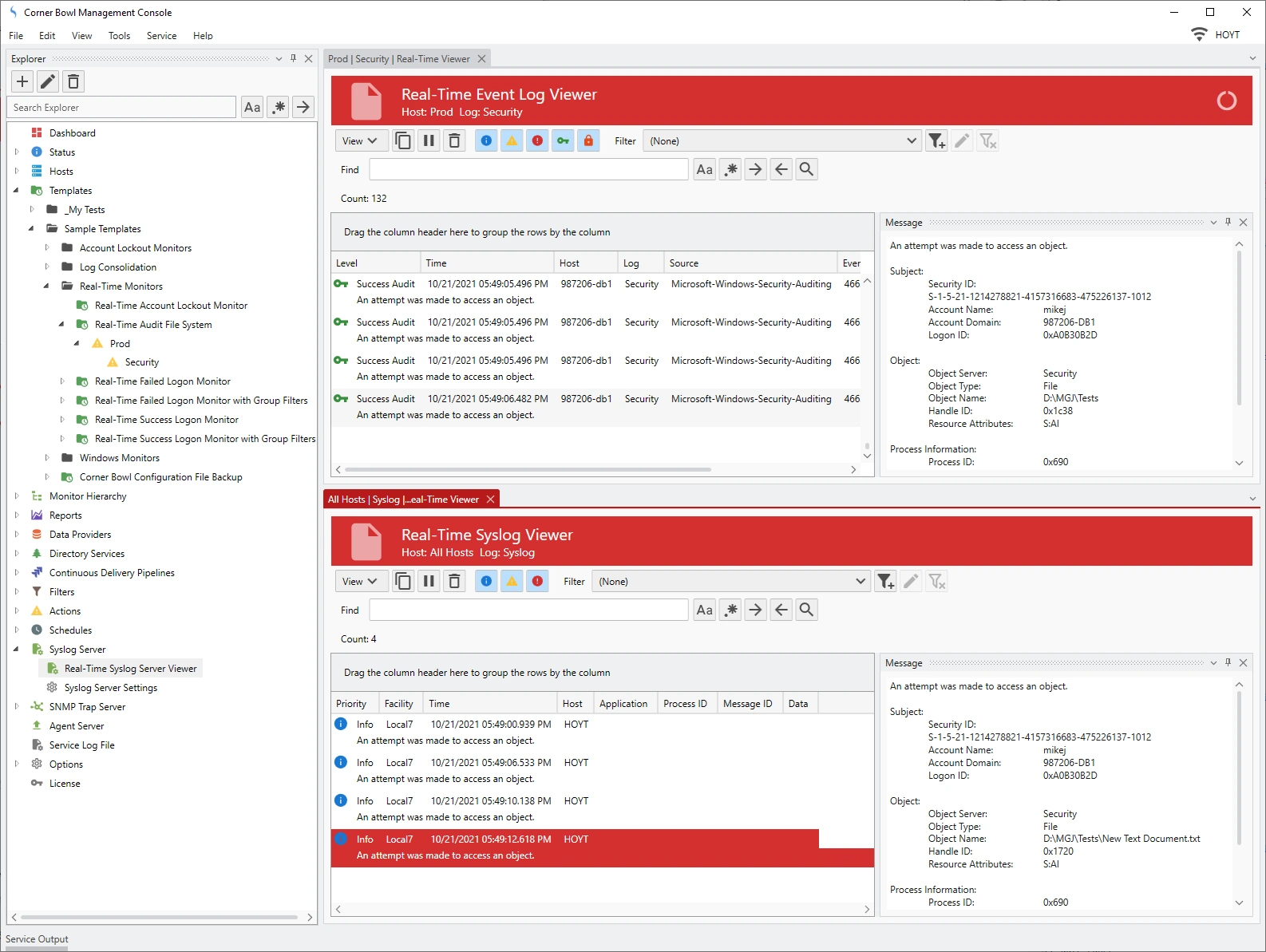 Real-Time
Directory Monitoring
Want to keep it lightweight while building redundancy into your ransomware monitoring software tool? Configure Real-Time Directory Monitors on your Windows Servers that send email notifications to your IT management team the instant a file is modified, deleted, renamed, moved and created in any directory or sub-directory.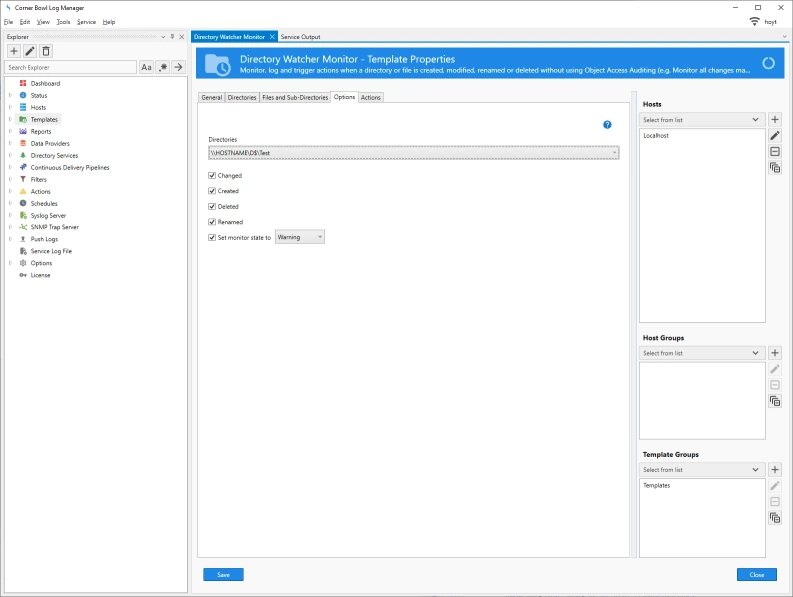 Last Updated: October 31th, 2021